4th Annual VeteRUN
October 1, 2020

-

October 22, 2020

$22 – $44
We are holding our virtual event for 22 days to highlight 22 veteran suicides every day. The link between veteran suicide at 22 a day and the Vietnam wall with its 58320 names of veterans who died over the 16 years of the war is that there are over 8000 veteran suicides a year and if we carry the number of veteran suicides out for the same duration as the Vietnam war, there are over 128,000 suicides over that amount of time which is twice as many casualties as the war itself. There were 708 names on the Vietnam wall from Oregon which ranks 28th out of the 50 states, 3 US territories, the District of Columbia, and a category of all other countries who sent troops to Vietnam.
In a perfect world, we would like either a $1.00 donation for every name on the Vietnam wall or for VeteRun participants to either collectively walk or run 1 mile for every name on the wall. We are asking the public that if you had a friend or family member whose name is on the Vietnam wall to donate $22 in honor of the number of veteran suicides or if you know someone who has committed suicide to also donate $22 in memory of them. Contributions can be either with a credit card at our website https://ncoarogue.org or by check made out to NCOA & sent to Rogue Chapter #1260, PO Box 5597, Central Point, OR 97502. All proceeds will go to either the local Vietnam Wall project or to Mighty Oaks that addresses veteran suicide.
Join us for a fun time spent with friends and family
to raise awareness for our local veterans.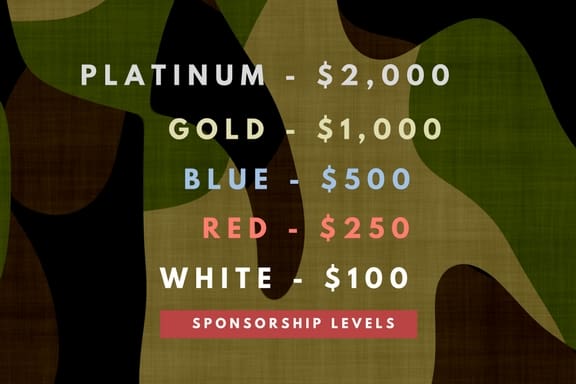 ( Sponsors Listed Below)
(Click Here to View a video of our 2017 Event)
---

---

Since this is a virtual event, details will be coming shortly
---
Sponsors to be updated as Sponsors Come in.





---



---

Rogue Chapter #1260 NCOA, PO Box 5597 Central Point, OR 97502
——————————————
Contact Email: retiredveteran89@outlook.com
TAX ID: 93-0874428