The Non Commissioned Officers Association was founded in 1960 in San Antonio, Texas by a group of retired non-commissioned and petty officers seeking to create a patriotic, fraternal, and benevolent Association. Through the years of its existence, there have been a number of changes and improvements in the Association that should be of interest to prospective members. NCOA's membership includes and is open to all Current, Separated, or Retired Enlisted personnel who have served honorably in an Active, Reserve, or National Guard capacity in the U.S. Armed Forces. The NCOA offers its members a wide range of benefits and services designed especially for enlisted service members and their families.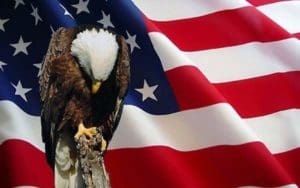 We invited you to browse our website to learn more about the NCOA and the many ways it can enhance the lives of you and your family members.
The Rogue Chapter formed around 1984 and has had a rich history of community service and organizational achievement. In the beginning as a small chapter, we were recognized almost annually as the "Best Small Chapter, Western Region." Under the leadership of several different chapter chairpersons, Rogue Chapter was named "Best Small Chapter in NCOA" at least four times. As NCOA changed, Rogue Chapter evolved into a Large Chapter and has won "Best Large Chapter NCOA" as recently as 2017.
With a core of dedicated members, Rogue Chapter took the lead in building Veteran's Memorial Park adjacent to the Medford National Guard armory. We contribute funds and numerous volunteer hours to causes near and dear to our military and veteran community.
To learn more about what we have done and more importantly what we are doing or plan to do in the future, please feel to email our chairman at retiredveteran89@outlook.com.