Veteran Service Groups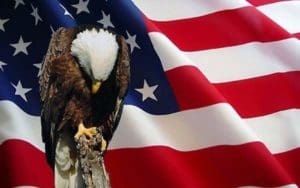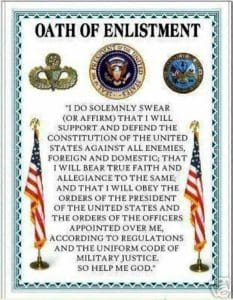 Patriot Project     Guardian Project     Purple Heart     Old Guard     VFW
---
--------------------------------------------------------------------------------------------------------------------------------------------------------------------------------------------------------------------------------------
Guardian Project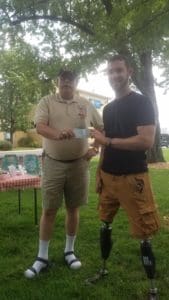 Jed received a check from the NCOA Rogue Chapter #1260

Healing through adventure therapy.
White Heart Foundation's Guardian Project is an adventure program run by White Heart Warrior Marine Cpl. Jed Morgan.
Jed, along with the leadership of past participants and Dr. Thomas Zimmer and Rob Meeker of Wyoming Catholic College, has created a program designed to benefit warriors battling trauma from their time in the military. The Guardian Project seeks to build new bonds with warriors at home to create a new safety net for those that need it the most.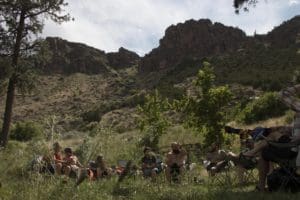 The trip consists of river rafting, rock climbing, camping, fishing, etc. and at the end of the trip, we offer a way for the town of Lander to show their support for such a great cause. White Heart organizes a reception at the Lander Community and Convention Center to help raise the necessary funds to continue bringing this trip to Lander each year - and YOU are invited.
=============================================
Latest Excursion
On our most recent Guardian Project excursion on June 20-28, 2017 8 veterans were able to experience white water kayaking in Green River, UT, rock climbing, competitive shooting, camping, fishing and fireside discussions in Lander, WY. On the last day we invited the residents of Lander to join us for a reception dinner and meet the veterans who were able to share their stories. We had roughly 350 people attend the dinner which was a huge success!

The Guardian Project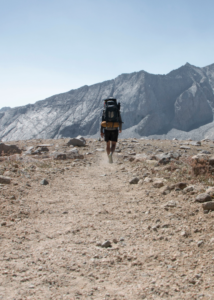 The Guardian Project is an eco-therapy program serving warriors dealing with post-traumatic stress.
ABOUT THE GUARDIAN PROJECT
The White Heart Foundation helps physically injured warriors by providing life-enhancing equipment and services that are not provided through the VA. We are expanding our role to help those battling the mental effects of war. The Guardian Project will be our first mental health program that will directly help those dealing with post-traumatic stress.
Through this program, we will take groups of veterans, recommended by Balboa Naval Hospital, on 10-day excursions throughout the west to help them reconnect with nature and reintegrate them back into society.
WHAT IS ECO-THERAPY?
Hundreds of medical studies have been focused on this topic and theyall reached the same conclusion: Nature is a big healer. Nature offers the best way for veterans to "hit the reset" button and mentally adapt to their surroundings.

Through our program we will be teaming up with trained professionals that will guide veterans on team-building trips such as white water rafting, rock climbing, and backpacking.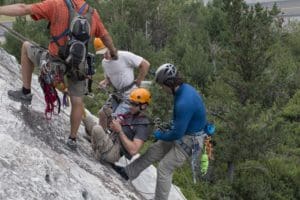 STATISTICS
According to the VA 11%-20% of veterans have PTSD. 18-22 Veterans commit suicide ranging from Vietnam era to today.
Eco-therapy, according to a study by Project Rebirth, gave individuals improved social engagement, a greater willingness to seek help, and showed a significant drop in depression.
A study by a VA outdoor program found that by being in nature veterans had a 10% better psychological well-being, 9% increase in social functioning and 8% increase in positive outlook on life.
WHAT CAN YOU DO
Become a donor. These excursions come with a cost. Transportation to-and-from our remote locations, as well as equipment needed for the activities can get pricey. But it's worth every penny. Spread the word about White Heart's Guardian Project. Reach out to veterans in your community and let them know you care.
--------------------------------------------------------------------------------------------------------------------------------------------------------------------------------------------------------------------------------------
Purple Heart
--------------------------------------------------------------------------------------------------------------------------------------------------------------------------------------------------------------------------------------
Old Guard
--------------------------------------------------------------------------------------------------------------------------------------------------------------------------------------------------------------------------------------
VFW