Military Connection
Newsletter – January 2018 #1
In this first newsletter of the new year, I wanted to wish everyone a healthy and prosperous year. As we settle back into the routines of back to work, back to school, and back to daily life, it is important to remember that we all benefit from the work done by the men and women who serve, past and present. The United States has experienced numerous natural disasters that have made us depend heavily upon the services of the National Guard. I encourage you to keep random acts of kindness on your "to-do" list to make sure that they, as well as our active military, reservists, veterans and their families know the depth of our gratitude. Employers, remember that veterans have an exceptional work ethnic and have expertise in all occupational areas. Think about becoming a "Veteran Friendly Employer" and remember that military spouses make exceptional employees too.  For more information contact info@militaryconnection.com.
Thank you,
Debbie Gregory, CEO
MilitaryConnection.com
New York's Best Yellow Ribbon University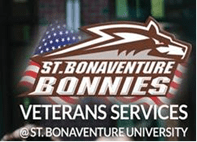 Meeting the Needs of Military-Aligned Students
Carrying on a long tradition of welcoming active duty service members, veterans, and their dependents, St. Bonaventure University strives to ease the transition from military to academic life. As a Yellow Ribbon school with two full-time directors in our Office of Veterans Services, we understand the needs of those who serve, providing an inclusive environment with specialized resources to support military/veteran students and their dependents. St. Bonaventure is proud to be ranked as a Military Friendly School and named to the Military Advanced Education & Transition's Top Colleges and Universities for 2017. St. Bonaventure offers: a Student Veterans of America chapter, a brand new Student Veterans Center – featuring a new lounge and academic support center, and recent outreach programs such as faculty training on veterans issues in the classroom, resilience workshop and counselor training on veterans issues. For more information or to arrange a campus tour, click here.
Top Ranked Yellow Ribbon University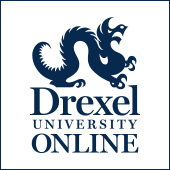 Meeting Your Online Educational Needs
At Drexel University, those who have served our country are honored through Drexel's military student support services and programs. Drexel's veteran student benefits include:
•   Advisement from a specialized military enrollment counselor
•   Military tuition reduction, which extends to immediate family
•   Programs tailored to the military lifestyle
•   Undergraduate credit for military learning
Veterans eligible for the maximum benefit rate under the Post-9/11 GI Bill® may be able to attend Drexel at no cost through the Yellow Ribbon program. Drexel offers over 140 top-ranked degrees and certificates online, with programs available in cybersecurity, construction management, engineering, business, information technology, health care, nursing and more! Drexel University is ranked by U.S. News and World Report among the Top 20 Best Colleges for Veterans. Learn more today!
The Forever GI Bill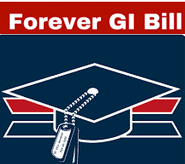 Changes Are Coming
The "Forever GI Bill," has replaced the former Post 9/11 GI Bill, and will increase veteran's benefits by more than $3 billion over the next decade. One important change, reserved for those who become eligible after January 1, 2018, is the removal of the 15-year limit on using their GI Bill benefits, which offers them more flexibility. Additionally, the Forever GI Bill boosts education assistance for National Guard and Reserve troops, Purple Heart recipients and for the dependents of fallen troops. MilitaryConnection.com has a comprehensive education area, and we invite you to check out the numerous education resources here.
For Tricare Recipients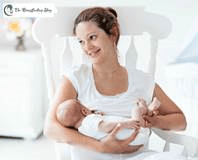 Breast Pumps at No Cost
As a mother, you want only the best for baby. The Breastfeeding Shop wants the best for you and baby. That's why they only carry top-of-the-line breast pumps. And as a Tricare provider,  eligible moms have no out-of-pocket cost. Simply fill out the order form, choose your breast pump, upload your prescription, and The Breastfeeding Shop will take care of the rest! Don't have a prescription? No problem! The Breastfeeding Shop will contact your doctor for you to get a prescription. Call with any questions 866-255-6779.
Featured Employer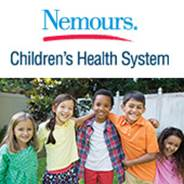 Dedicated to Professionals Who Are Dedicated to Children
As one of the nation's leading pediatric healthcare systems, Nemours is committed to providing all children with their best chance to grow up healthy. Nemours offers integrated, family-centered care to more than 300,000 children each year in their pediatric hospitals, specialty clinics and primary care practices in Delaware, Florida, Maryland, New Jersey and Pennsylvania. Their dedicated professionals integrate medical care, research, health education, and prevention to help improve the lives of children every day. As a Nemours Associate, you'll have the opportunity to collaborate across disciplines, pursue your passion for excellence in children's health care, and advance professionally as you work alongside some of the country's top pediatric practitioners. To learn more about Nemours and view current opportunities, click here.
Jobs & More Jobs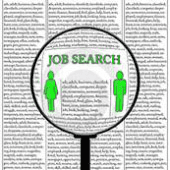 Is Your Next Job Waiting to be Discovered?
Visit our Job Area – Check out our Job Board with thousands of jobs in many occupational areas. Register as a Job Seeker and upload your resume so that Employers can find you. You should also check out our Virtual Job Fair of top jobs, and all the valuable employment resources we provide.
Commissary Shoppers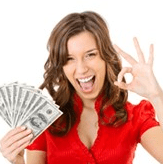 Win $100 CASH!
Sign up here to win one of three $100 cash prizes exclusively for MilitaryConnection.com newsletter readers. When the military community needs a good military discount they look to MilitaryShoppers.com. Military Shoppers knows that the military community deserves additional military savings for their sacrifice to their country and its citizens, and the consumer website is focused on military lifestyle issues, highlighting discounts, special offers, promotions and services for the military community.
Commissary Specials – Contests – Sweepstakes – Coupons – Military Discounts – Hot Topics – all at MilitaryShoppers.com
There are Deals…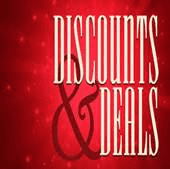 …And More Deals!
We have found stores and services doing their part to make life easier by offering discounts and deals to past and present service members and their families. We hope you'll take a look and save some money! You've earned it!
Volunteer Opportunities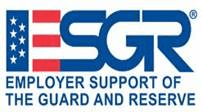 Serve Those Who Serve, One Day/Month
Do you want a constantly rewarding experience, an organized, responsive, friendly organization in which to serve your community and nation? Then Employer Support for the Guard and Reserve is for you! If you have an abiding interest in helping our dedicated Armed Forces service members and their families, join the network of more than 4,000 volunteers in 54 committees located across all 50 states, the District of Columbia, Guam-CNMI (Commonwealth of Northern Mariana Islands), Puerto Rico, and the U.S. Virgin Islands. Volunteers, hailing from small business and industry, government, education, and prior military service bring a vast wealth of experience to assist in serving employers, Service Members, and their families. ESGR, an official Office of the Department of Defense, was established in 1972 to promote cooperation and understanding between Reserve Component Service members and their civilian employers and to assist in the resolution of conflicts arising from an employee's military commitment.
Nominate Your Better Half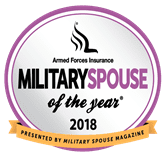 Mil Spouse of the Year
Nominations are open for the annual Armed Forces Insurance Military Spouse of the Year Award. Nominations are accepted for spouses from all five military services and the National Guard and Reserve. Nominations close January 31st. One spouse is selected from each service Army, Air Force, Marine Corps, Navy and Coast Guard – as well as the National Guard, and from those, one overall spouse of the year will be chosen. To nominate your better half, click here.
VA Loan Guaranty Program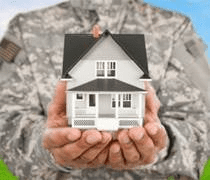 Buying a Home?
Service members, veterans, and eligible surviving spouses can take advantage of the VA loan guaranty program. The program does not impose a maximum amount that eligible borrows can claim using a VA loan, but limits the maximum guaranty amount for 2018 to as much as $679,650 in high cost counties. With a VA guarantee, you get a mortgage with a competitive interest rate. The lender you borrow money from is protected against loss up to the amount of the guarantee if you fail to repay the loan, and you have the flexibility to purchase a great home.
Veteran Service Officer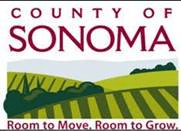 County of Sonoma, CA
If you want to make a career out of serving your fellow veterans, the County of Sonoma (CA) has an opening for a VSO. This position oversees a variety of administrative and supervisory responsibilities, and plans and coordinates outreach functions. Typical duties include: advising and assisting benefits claimants, providing technical advice and assistance to program staff on complex or unusual case issues and imparting expert, knowledgeable assistance on matters concerning veterans benefits and programs to customers, staff, and members of the public. Starting Salary Up To $46.43/Hr. ($96,904.98/Yr.) as well as benefits. Applications are accepted on-line by 1/16/18 at: www.yourpath2sonomacounty.org.
The Go To Site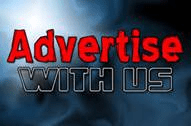 Reach An Audience of Military and Veterans
MilitaryConnection.com, The Go To Site, is your online connection to military service members, veterans and their supporters. If you are looking to hire or educate military and veterans or have an important product, service or message, allow us assist to you with a customized advertising program. We work with hundreds of non-profits serving the military and veteran communities, and can facilitate win/win partnerships to help brand you as "Military/Veteran Friendly." For more information, contact us by email at info@militaryconnection.com or call us at (800) 817-3777.
Thank You for Your Service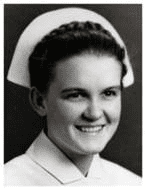 Chief of the U.S. Army Nurse Corps
Brigadier General Anna Mae Hays – an Army nurse who served in malaria-infested jungles during World War II, pioneered the service's nurse corps and became the U.S military's first female general – died January 7th from complications from a heart attack. Hays was one of three private nurses for President Dwight D. Eisenhower after he became ill with ileitis; on her retirement she said that this experience was one of the most memorable of her nursing career. She retired from the Army in 1971 after 29 years of service.
Urgent Care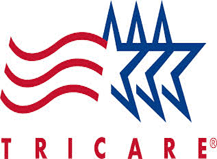 No Referral Needed
Tricare Prime users can now make unlimited visits to in-network urgent care facilities without a referral. Previously, active duty family members as well as retirees and their families enrolled in Tricare Prime users were able to make two urgent care visits per year without first receiving a referral. Effective January 1, 2018, a referral for urgent care visits for Tricare Prime enrollees, other than active duty service members, is no longer required and point of service charges no longer apply for such claims.
Access Important Info
Have You Download Our APP?
The MilitaryConnection.com app accommodates our users who are accessing our website via cellular devices and tablets. The free app, available for both Apple and Android devices, was developed in-house, with the goal of making it extremely user friendly for the hundreds of thousands monthly unique visitors who rely on the website daily.
Attention: Retired VBA Employees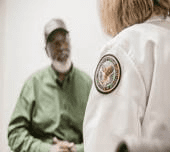 The VA Wants You, Again!
The Veterans Benefits Administration (VBA) is offering positions that enable retired federal employees to return to service as rehired annuitants. Rehired annuitants at VBA enjoy a competitive salary and other perks, including a supplement toward your retirement income with a potential increase in your retirement benefits; flexible work schedules; and potential eligibility for federal health benefits. To apply, submit your notice of interest and resumé to OCHCOOperations.VBACO@va.gov and an HR Specialist will contact you soon.
Alzheimer's Study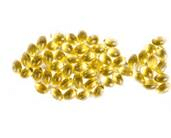 Wanted: Veterans Between 50 and 75
A new study at the University of Wisconsin and Madison's Veterans Hospital is seeing if veterans with a parental history of Alzheimer's might be helped by a high-dose, prescription variety of a common supplement: fish oil. Ten veterans so far are participating in the study, which seeks to enroll 150 veterans ages 50 to 75. Participants undergo MRI brain scans, get spinal taps and do cognitive tests three times over 18 months, during which they take fish oil or a placebo used as a comparison. For more information on enrolling, visit the Wisconsin Alzheimer's Disease Research Center website or contact the Study Coordinator, Elena Beckman at (608) 256-1901 ext. 11199.
A Nod to History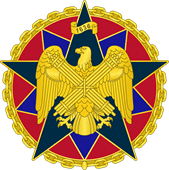 New National Guard Bureau Badge
Those assigned to the National Guard Bureau are now authorized wear of a new organizational badge that highlights the history of the NGB. The National Guard Bureau Organizational Badge is designed to be worn on the dress uniform. The badge is authorized for wear only while assigned to the NGB, irrespective of the individual's duty location. The badge will not be permanently awarded. As a temporary badge, it is equivalent to a joint command badge or an Air Force temporary duty badge. A lapel version of the badge will also be available for wear on civilian clothing.
Complimentary Membership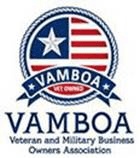 Interested in Corporate Sponsorship?
VAMBOA is a non-profit trade association working to ensure the development, growth and prosperity of Veteran Owned Businesses, Service Disabled Veteran Owned Businesses (SDVOB) and Military Businesses of all sizes. Free to join, VAMBOA serves the needs of the Veteran and military business communities. For companies interested in corporate sponsorship, there is a limited time opportunity to receive the benefits of two years of sponsorship for the cost of one year. This opportunity is also available to current corporate sponsors who renew. For more information, please contact jjames@vamboa.org.
Deployed Teaming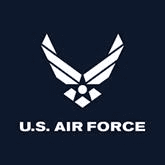 Air Force Strengthening Joint Leaders and Teams
The U.S. Air Force has announced another milestone under the chief of staff's number two focus area: Strengthening Joint Leaders and Teams. Airmen deploying on individual taskings will now deploy in teams of three or more. This directive is referred to as 'Deployed Teaming'. This concept will be comprised of Airmen from the same duty location, deploying to the same location, during the same cycle. Team leaders will be appointed to guide and lead their teams during the deployment process. Although team Airmen may not be assigned to the same work center, the leads will ensure there is crosstalk and mutual support. More information is available through Installation Deployment Readiness Cells.
Like Us & Follow Us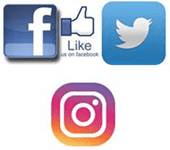 Join Us on Social Media
We are pleased to share that this month Military Connection and VAMBOA, the Veterans and Military Business Owners exceed 1,200,000 combined fans and followers on social media. To keep current between newsletters or to find the latest news that affects Veteran Business Owners, "Like" Military Connection and VAMBOA on Facebook, Military Connection and VAMBOA on Twitter and Military Connection and VAMBOA on Instagram.
On the Blog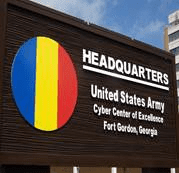 Cybersecurity Experts
Are you a programmer, web developer or data scientist? Do you enjoy solving a challenge with a innovative tool, script, program, or reverse engineering a piece of equipment? If so, and you have a four-year degree and are currently working in the tech field, you can now join the Army as an officer. Read the entire article here.
On the Blog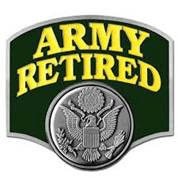 Deadline 1/15 for TERA Program
Soldiers who have served in the U.S. Army at least 15 years but less than the 20 years and are eligible for the Temporary Early Retirement Authority (TERA) program will only have until January 15th to submit their requests through their chain of command. Read the entire article here.